The snazzy new ego USB case under the Hybrid series, was recently for iPhone 4 and 4S users. Besides providing protection to the Apple smartphone, the sheath brings a handy companion with it.
As the name suggests, this offering is accompanied by a USB flash drive which fits neatly into a slot on the casing. Appearing to be a regular everyday cover for the iPhone, this model fits in a USB drive at the lower end. Furthermore, users have a choice between five hues for the case which is to adorn their smartphones. Additionally, the drive also comes drenched in five different shades to choose from. Sky blue, pink, red, yellow and black are the color options that the USB drives have been dipped in. Either a single hue can be picked up or users can mix and match shades which complement each other with regards to the case and the additional media storage option.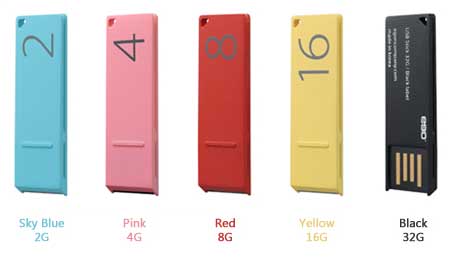 A post on Ubergizmo shares that the availability of an extra memory module tucked in along with the phone could eliminate the need to carry around other storage devices. The flash drive capacity reads out to be 2GB, 4GB, 8GB, 16GB as well as 32GB and users can make a selection based on their preference. This model has been churned out as from the company's SNS design project which marks a collaboration between their customers and designers.
The ego USB case price and availability details have been kept under wraps as of now. Potential users may want to stay on the watch out for further updates on the same.